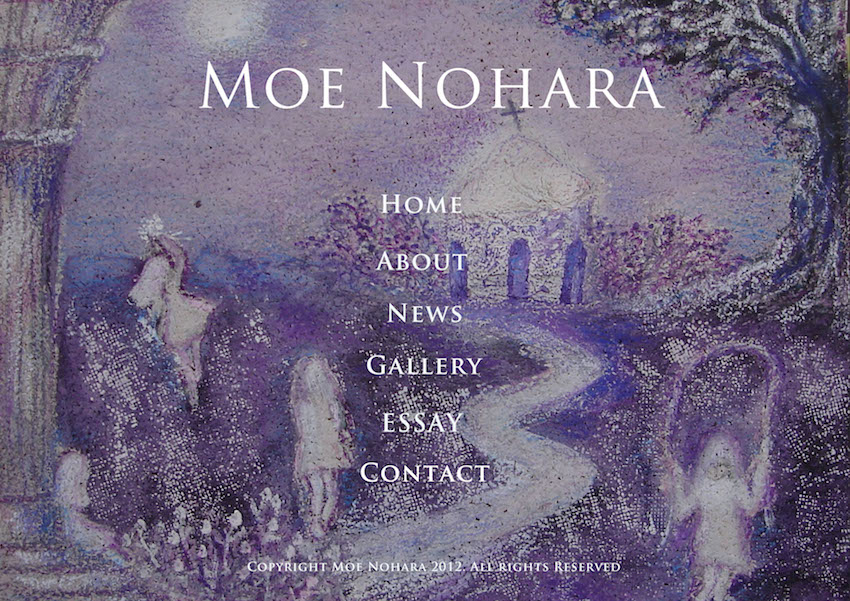 I made this website for the artist "Moe Nohara" by using Adobe Dreamweaver CS5.
Moe Nohara had been working as an artist for over 30 years, although she had never had an official profile for herself. I was therefore commissioned to create a website with special emphasis on expressing the character and atmosphere of the artist and her work.
The client preferred a simple design and a bilingual site in Japanese and English.
-HTML – version 5 – mobile compatibility
-CSS
-JQuery – flexible slideshow + light box
-CMS