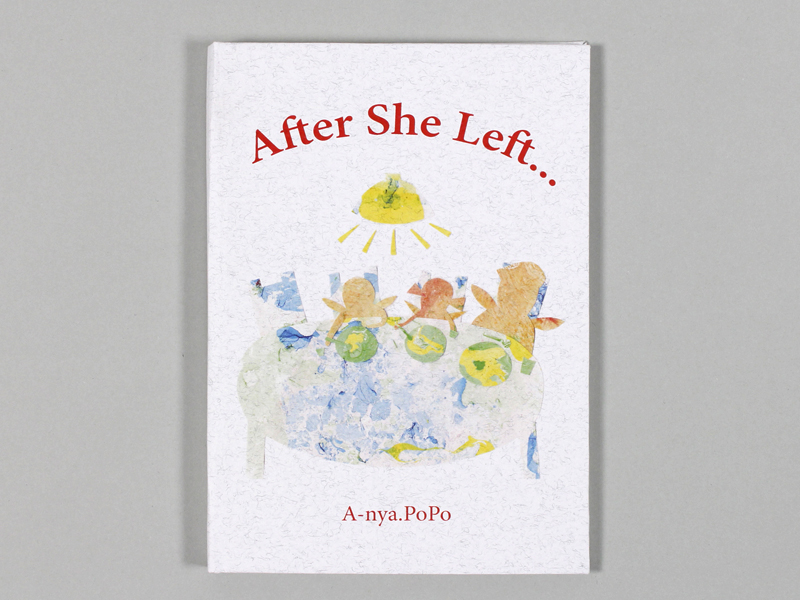 This slideshow requires JavaScript.
このお話は、ロンドン留学中に、私の実体験をもとにつくりました。
何か大切なものを失ってしまい、心にぽっかり穴があいてしまっても、明日は必ずやってくる。
明日が必ずやってくるということは、また何かを楽しいと感じられる日もいつかはやってくる。
もし今、同じような悲しみに暮れている人がいたら読んでくれたら嬉しいな、と思い制作しました。
(※現在、和訳に取り組んでおり、日本での出版社を探しています。オススメの出版社をご存知の方は。お問い合わせよりご連絡ください。)
"After She Left" : Final Major Project (15cm×18cm,24pages), 2015
This story is based on my own experience. People used to nickname my mother 'fairy' because the way she behaved and the aura she gave to people were like those of a 'fairy'.
In November 2012 she passed away in Japan due to cancer. Many things in my life have changed since then. I now live in London and enjoy my studies here.
I hope to tell everyone with this book that although there are nights when we feel really down and it's the end of the world, we should keep going because we will always see the sun again the next morning.