" Cottea x A-nya.PoPo Coffee Gift box "
There is a pretty coffee stand called "  Cottea " at Omotesando, Tokyo. They offer 16 different kinds of coffee and also tea.
Thanks to the great opportunity, A-nya.PoPo and Cottea collaborated and previously we made the coffee beans box. And now we made the coffee gift box. The concept is " Have a Hokkori( means "Relaxing" in Japanese) Cottea time ". We hope you like it.
前回に続き、東京・表参道(渋谷)にある、コーヒースタンドCotteaさんとのコラボレーションで、コーヒー豆ギフトボックスのイラストレーションとデザイン制作を担当させていただきました。
外ケースのイラストのテーマは、 " 夢みるCottea "。
「日常の中で、ほっと一息つく瞬間を提供する一杯のコーヒー。
晴れの日も、雨の日も、あなたの心にCottea timeお邪魔します。」
そんな思いを込めて、Cotteaさんと制作しました。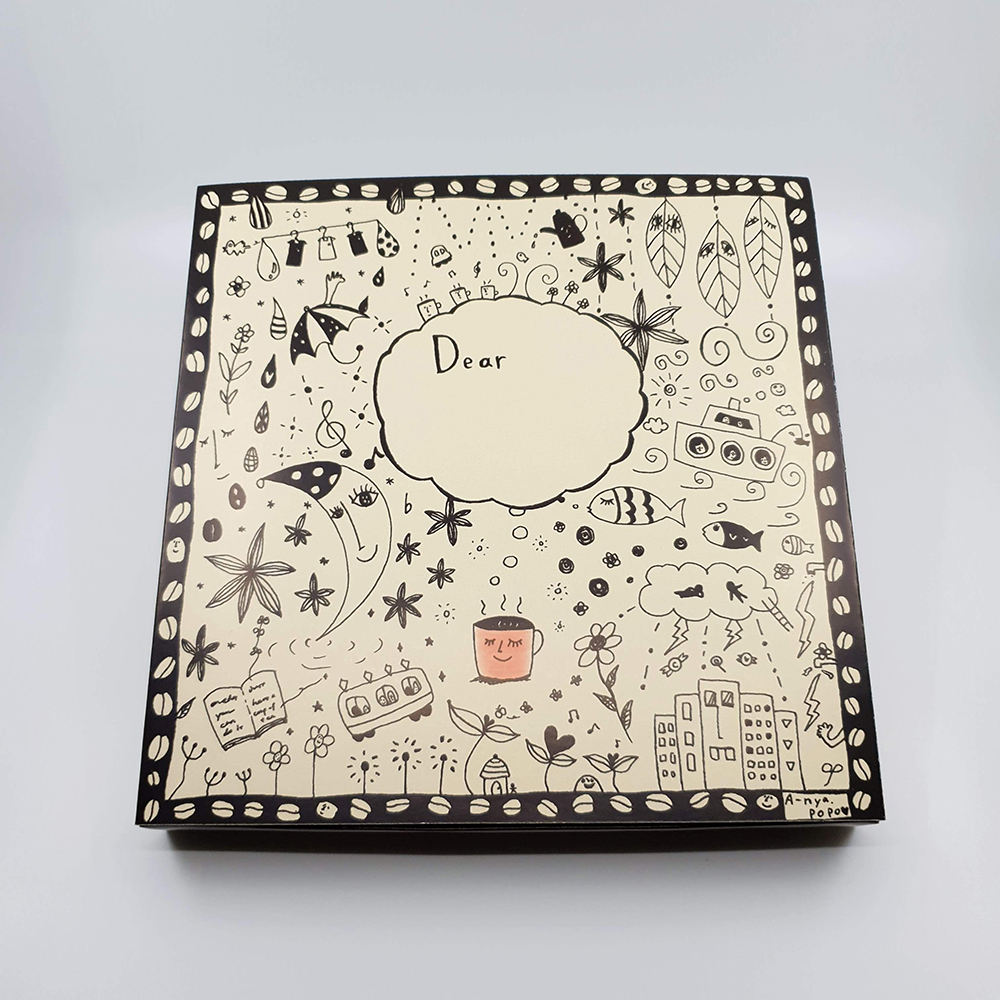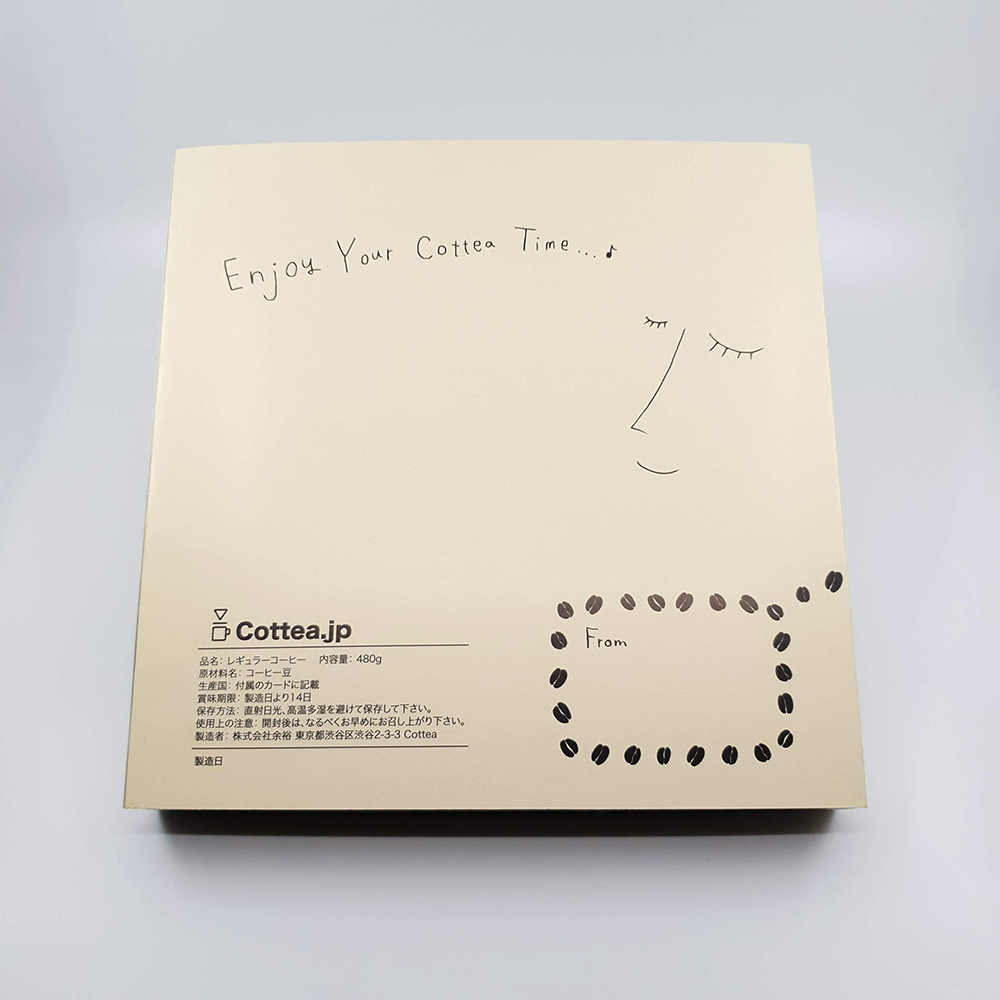 試飲専門コーヒースタンドCotteaさんでは、酸味、苦味、甘味がそれぞれ異なる16種類の豆を、「A-1」「A-2」といったように番号をつけて販売しています。
今回は、その16種類が、全部楽しめるギフトボックスのデザインということで、中の16個の小箱は色で表現しています。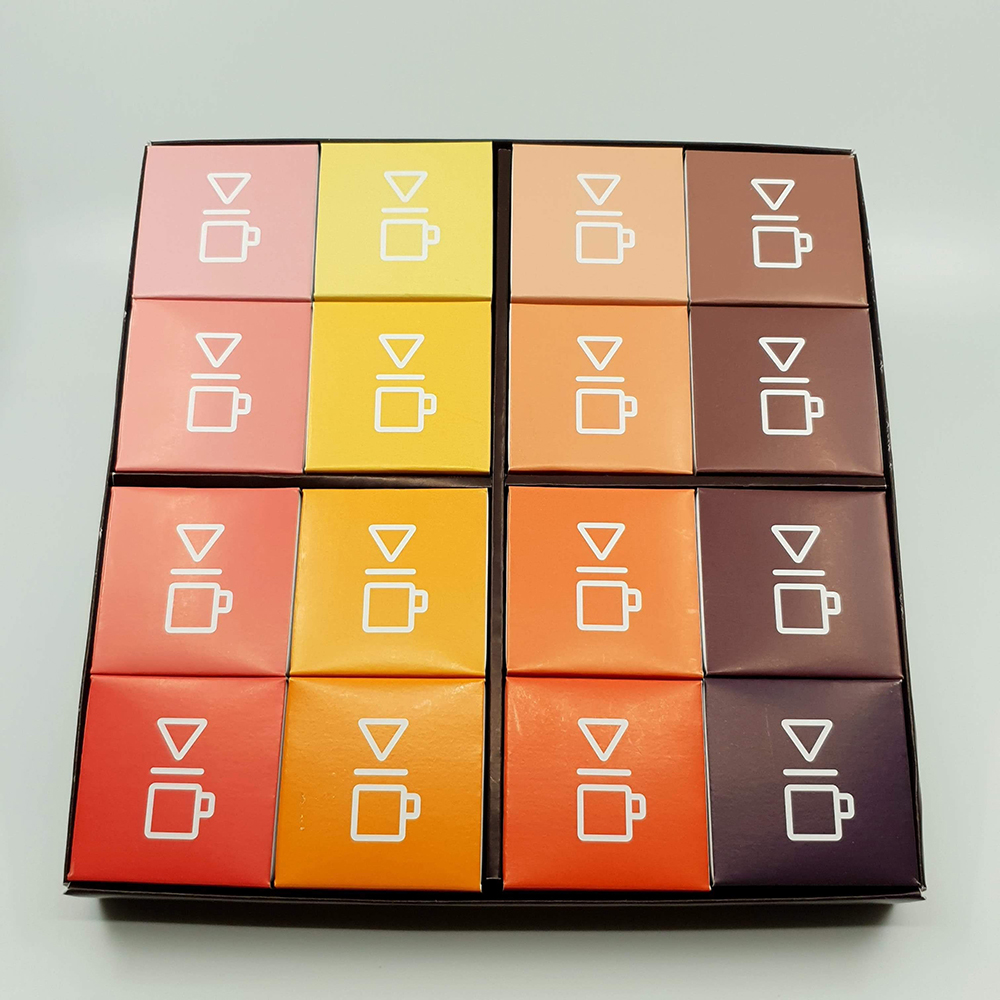 This slideshow requires JavaScript.
*You can purchase at  Cottea.jp
ギフトボックスは、店頭でも販売するそうです。
大切な方、お世話になっている方、ご家族へのプレゼント等に、どうぞ。